To accommodate passengers attending Chicago Bears home football games, the South Shore Line plans to stop select trains at Metra's 18th Street Station, which connects passengers directly to the Soldier Field entrance via a pedestrian walkway.
As 18th St. Station is not a regularly scheduled stop, SSL passengers utilizing 18th St. for these events should purchase tickets for Museum Campus/11th Street.
Passengers are reminded that busing is ongoing to stations between Carroll Ave. and Gary Metro Center. In addition to their regular service to nearby Museum Campus/11th St., the following trains will also serve 18th St. Station for Bears games: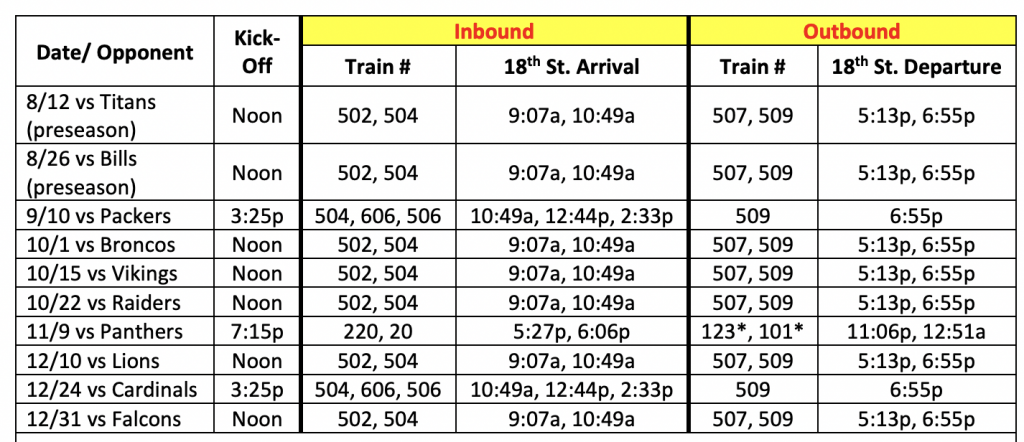 All times Central Daylight Time
NOTE: Game times subject to NFL flexible scheduling
*Trains 123 & 101 terminate in Michigan City and do not serve Hudson Lake or South Bend.
For more information or to confirm Bears home game times, visit the Bears website
https://www.chicagobears.com/schedule/.